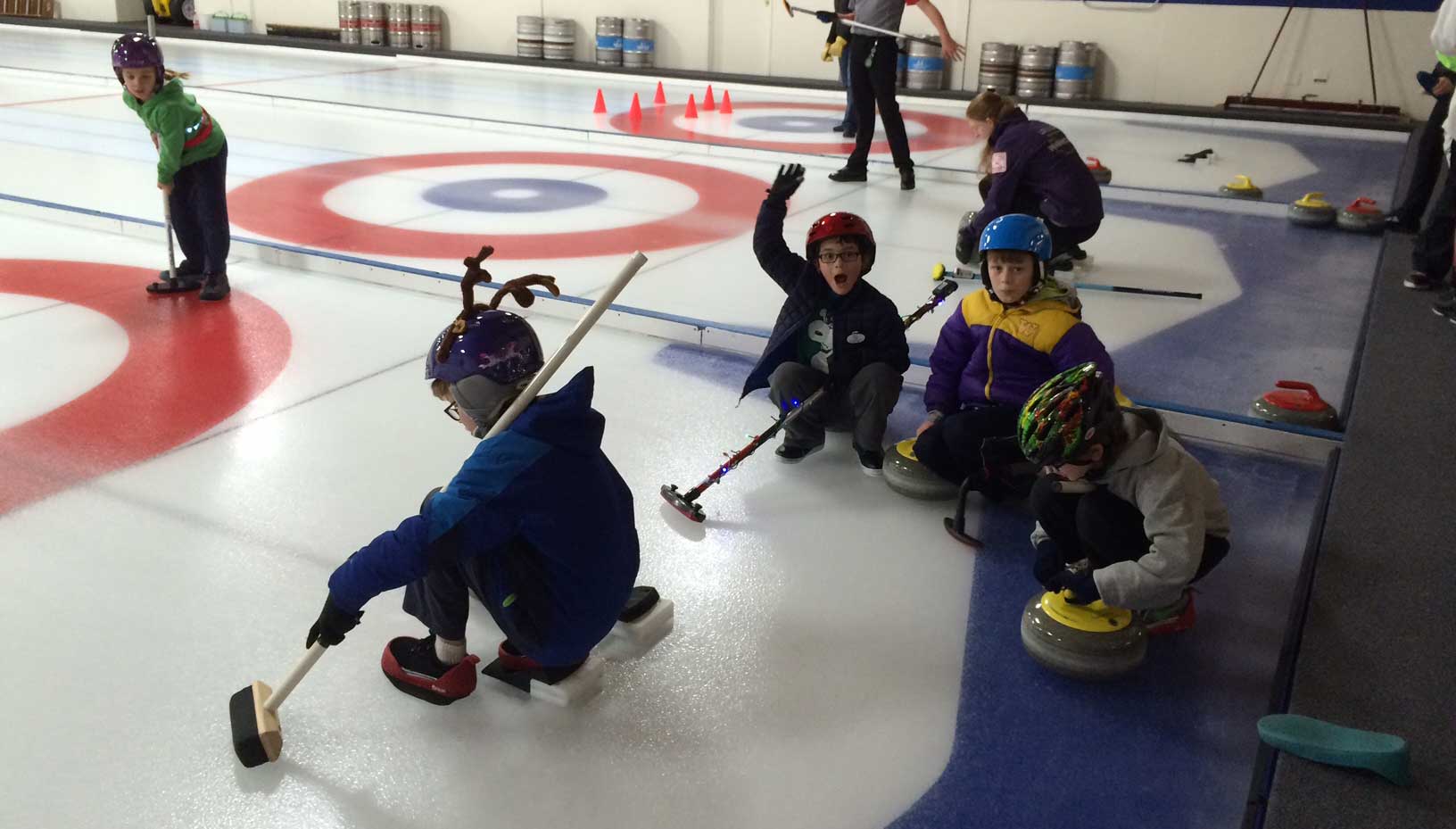 Curling Quebec is proud to present two new initiation programs: Curling 101 and Igloo.
Completely designed with a step by step guide for instructors, these two 8-week programs will be available to all affiliated clubs next season as a tool to develop the next generations of curlers as well as to increase the pool of curling players in the province.
Curling 101
The Curling 101 program is geared towards adults wishing to try and learn the sport of curling and aims to introduce as many new players as possible to the sport. Curling 101 has been offered as part of a pilot project in few clubs this season and it is obvious that this program can be an excellent tool for clubs to recruit new curlers, as well as a perfect program for beginners.
Igloo
The Igloo program is designed to use curling in the promotion of sport and physical activity among children in elementary schools. The main goal of this program is to give kids an opportunity to practice and enjoy curling, and thus help clubs to develop a larger pool of young players.
Click here for more on the Curling 101 and Igloo programs, or contact our Development Coordinator, Jonathan Savage at jsavage@curling-quebec.qc.ca for any questions.