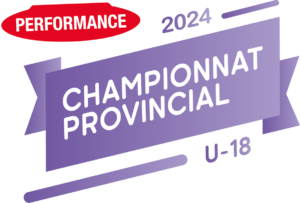 Teams
Championship Format
8 teams or more
Modified triple knock-out
2 teams will qualify from the A, 2 teams from the B, and 1 team from the C. Playoffs (triple knock-out modified) : Top 5 teams
Registration Fees
$300 per team
+ $25 per player – Curling Canada competitor fees
Registration period will begin on September 1, 2023
Register now!
Draw and rules
General rules (french only)
Specific rules coming soon
Schedule coming soon
Host Site
Qualification
All teams must participate in a at least one tournament on the juvenile circuit and get 16 points in order to be eligible. There are 5 tournaments per season in the juvenile circuit. To fill in the form for the points, click here
The registration fee for each juvenile tournament will be $100 which will be used to cover the costs related to the organization of the events (ice rental, prizes, food, etc.). There will not be any prize money awarded on the juvenile circuit.
A minimum of four (4) teams per sex must be registered in a particular event in order for it to be officially recognized as a sanctioned event.
Timeline
Registration deadline: November 1, 2022
Provincial championship: January 3-8, 2024
Canadian championship: February 5-10, 2024
Note to coaches
2023 Champions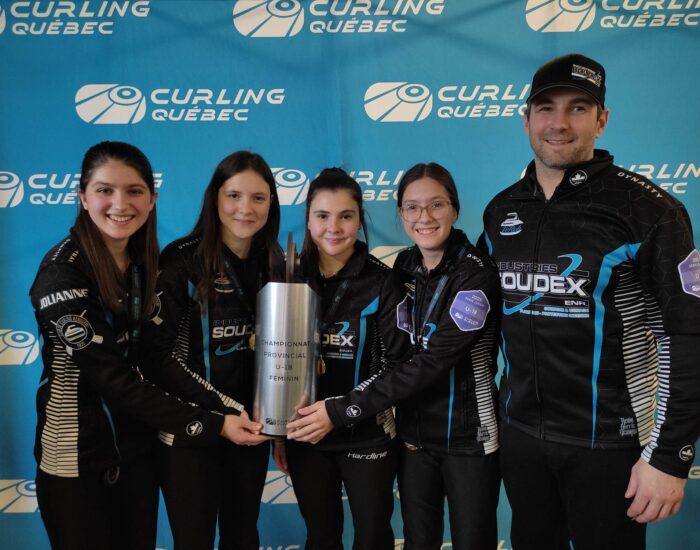 Jolianne Fortin, Emy Lafrance, Megan Lafrance, Mégane Fortin and Brandon Lafrance (coach)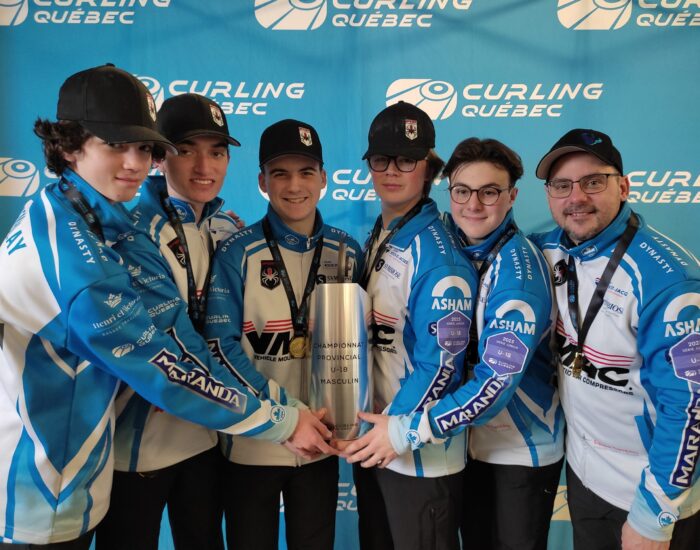 Raphael Tremblay, Thomas Lauzon, Pier-Olivier Roy, Justin Lapointe, Jacob Lepage, Jean-Sébastien Roy (coach)