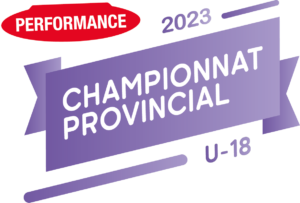 Teams
Championship Format
8 teams or more
Modified triple knock-out
Girls: 2 teams will qualify from the A, 2 teams from the B, and 1 team from the C. Playoffs (triple knock-out modified) : Top 5 teams
Boys: 2 teams will qualify from the A, 2 teams from the B, and 2 teams from the C. Playoffs (triple knock-out modified): Top 6 teams
Registration Fees
$240 per team
+ $25 per player – Curling Canada competitor fees
Registration period will begin on September 1, 2022
Register now!
Draw and rules
Host Site
Qualification
All teams must participate in a at least two (2) tournaments on the juvenile circuit and at least one (1) other recognized event before the start of the provincial championship (juvenile circuit, junior qualification event, Quebec provincial adult circuit, etc.) in order to be eligible. The list of circuits and events will be updated throughout the season as soon as Curling Quebec receives the information from the event organizers.
The registration fee for each juvenile tournament will be $100 which will be used to cover the costs related to the organization of the events (ice rental, prizes, food, etc.). There will not be any prize money awarded on the juvenile circuit.
A minimum of four (4) teams per sex must be registered in a particular event in order for it to be officially recognized as a sanctioned event.
*Due to the current situation, Curling Quebec exceptionally reserves the right this year to modify or adapt the qualification process and/or the participation requirements (mandatory tournaments) in order to promote participation in the championship.
Timeline
Registration deadline: November 1, 2022
Provincial championship: January 4-8, 2023
Canadian championship: February 6-11, 2023
Note to coaches
All coaches must complete a criminal background check before the start of their first tournament. Please visit this page for more information.
Qualification tournaments
| | | | | |
| --- | --- | --- | --- | --- |
| | | DATE LIMITE D'INSCRIPTION | | |
| | | | | |
| | | | | |
| | | | | |
| | | | | |
| | | | | |
Other tournaments may be added during the season
2022 Champions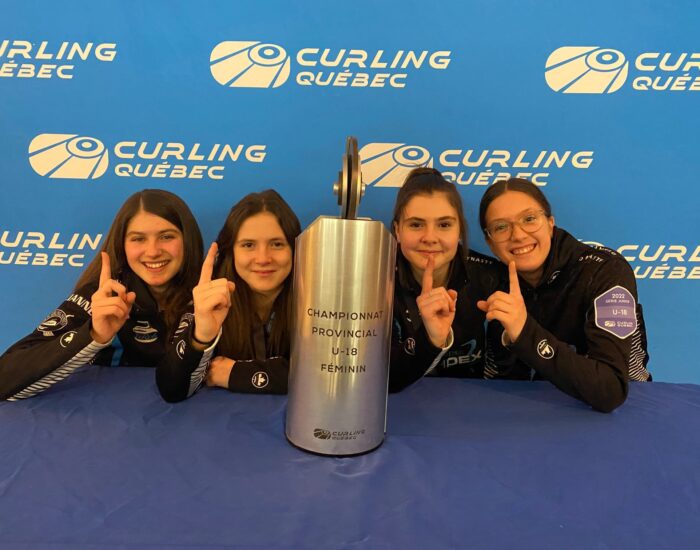 Jolianne Fortin, Emy Lafrance, Megan Lafrance, Mégane Fortin and Brandon Lafrance (coach)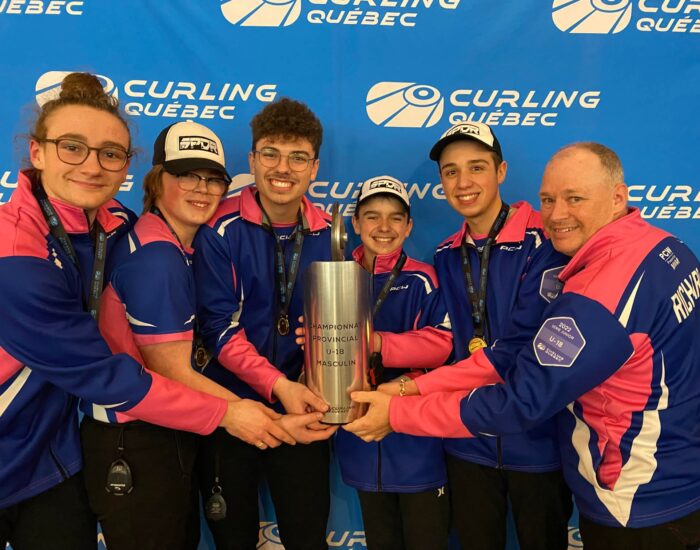 Team Girard (Victoria Curling club) – Léandre Girard, Justin Lapointe, Xavier Guévin, Louis-François Brassard, Zachary Pedneault, Robert Richard (coach)