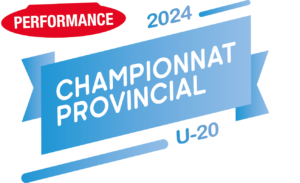 Teams
Championship Format
Option 1 – 8 teams or more
Modified triple knock-out
Option 2 – 7 teams or less
Round robin
Playoffs: Page-3 format
Registration Fees
$300 per team
+ 25$ per player – Curling Canada competitor fees
Registration period will begin on September 1, 2023
Register now!
Timeline
Registration deadline: December 1, 2023
Provincial championship: February 27 – March 3, 2024
National championship: March 23-31, 2024
Host Site
Qualification
All teams wishing to participate in the provincial championship must get at least 18 points and play a minimum of one junior tournament in the junior circuit. To fill in the form for the points, click here.
Rules and draw
Note to all coaches
2023 Women's Champions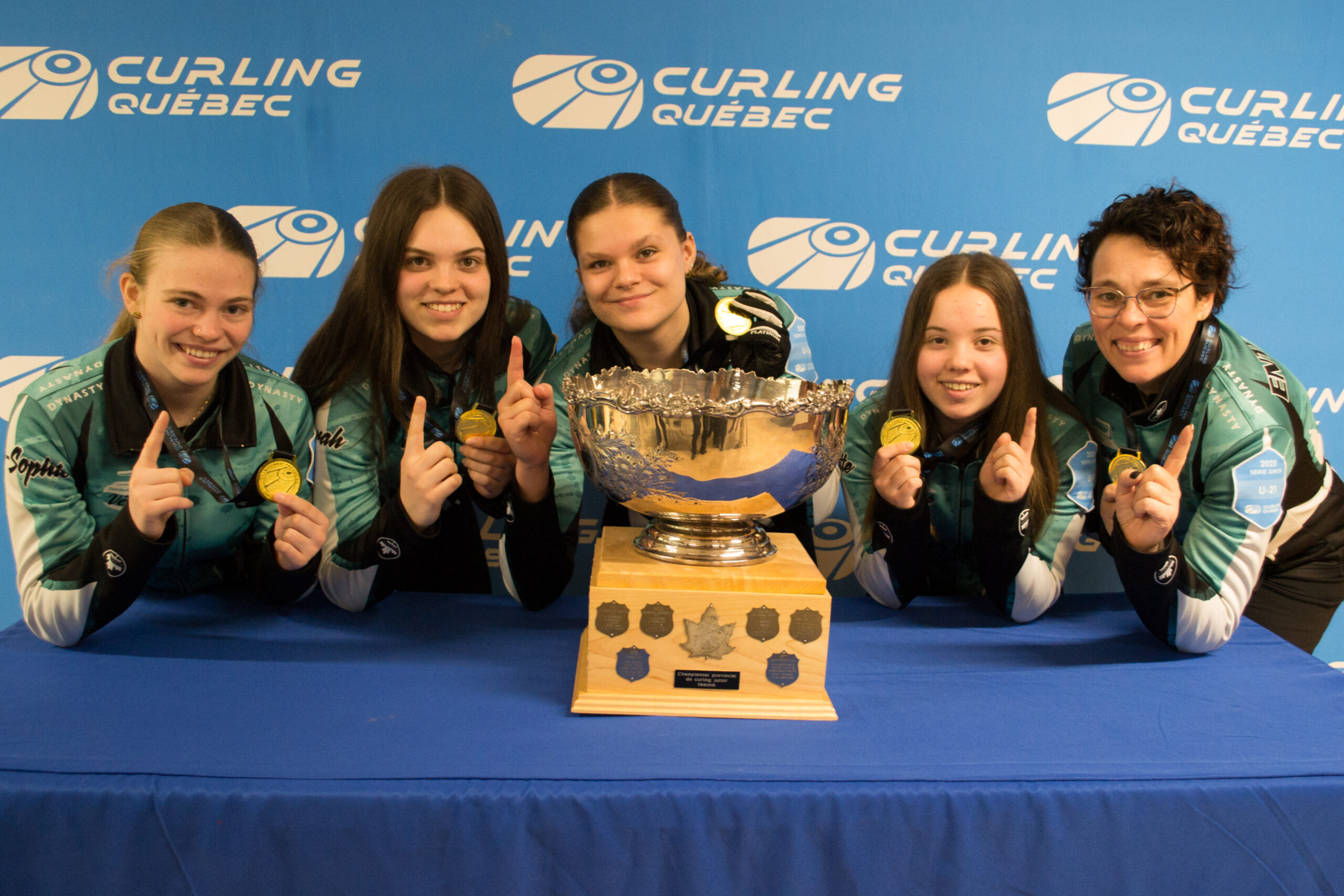 Anne-Sophie Gionest, Sarah Bergeron, Léanne Fortin, Juliette Bergeron, Coach Nathalie Gagnon
2023 Men's Champions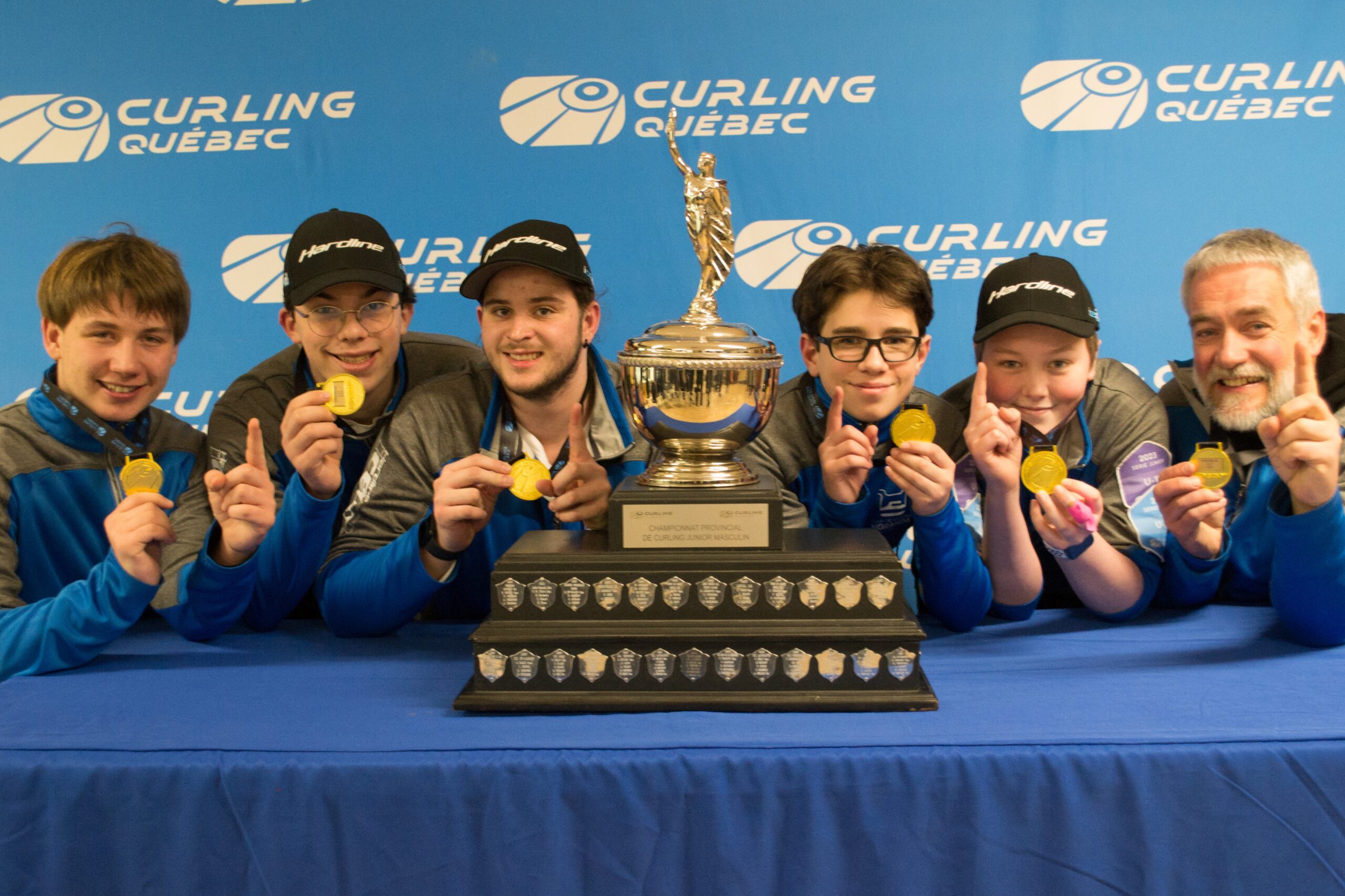 Adam Bédard, Mathis Arsenault, Zakary Rose, Nathan Beaudoin-Gendron, Gabriel Audette, Coach Patrick Bédard