Teams
Championship Format
Option 1 – 8 teams or more
Triple knock-out
1 team will qualify from the A, 1 team from the B, and 2 teams from the C
Playoffs: Top 4 teams (Q1 vs Q4, Q2 vs Q3)
Option 2 – 7 teams or less
Round robin
Playoffs: Page-3 format
Registration Fees
Register now!
(The registration period is not open at the moment)
Timeline
Registration deadline: –
Provincial championship: Cancelled
National championship: Cancelled
Host Site
Qualification
The Quebec City tournament (November 13-15) is cancelled

All teams wishing to participate in the provincial championship must play in a minimum of three (3) recognized events (Quebec tournament, juvenile circuit, adult provincial circuit, etc.) before January 31st, 2021. All events must be validated by the director of competitions.
*Due to the current situation, Curling Quebec exceptionally reserves the right this year to modify or adapt the qualification process and/or the participation requirements (mandatory tournaments) in order to promote participation in the championship.
Rules and draw
Note to all coaches
All coaches must complete a criminal background check before the start of their first tournament. Please visit this page for more information.
Change in junior eligiblity
Curling Canada has announced a change in the eligibility requirements for the Canadian junior championships. These changes are effective as of 2021. There will be a four-year transition period as described in this summary of the changes.
2020 Women's Champions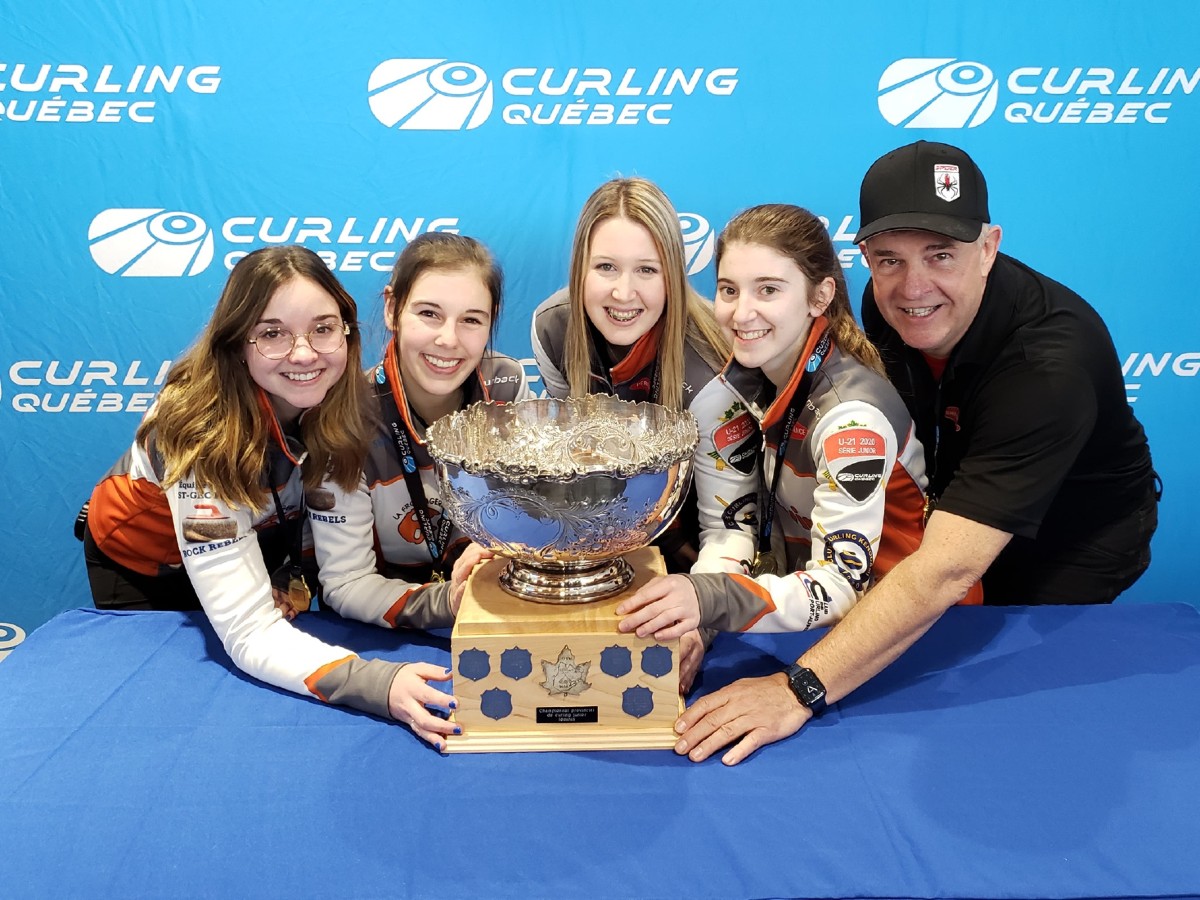 2020 Men's Champions