Teams
Championship Format
Option 1 – 8 teams or more
Triple knock-out
1 team will qualify from the A, 1 team from the B, and 2 teams from the C
Playoffs: Top 4 teams (Q1 vs Q4, Q2 vs Q3)
Option 2 – 7 teams or less
Round robin
Playoffs: Page-3 format
Registration Fees
$240 per team
+ Exceptionally this year, all team members (5th player included) must pay $20 towards a special reserve fund to financially assist the host clubs of all provincial championships for the 2020-21 season. The entire amount collected will then be divided up among the host clubs according to the length of the championship (total number of days).
Register now!
Timeline
Registration deadline: December 15, 2020
Provincial championship: February 16-21, 2021
National championship: Cancelled
Host Site
Qualification
There will only be one (1) official junior tournament on the calendar this season, which will be held in in Quebec City (Victoria and Etchemin curling clubs) from November 13-15, 2020.
All teams wishing to participate in the provincial championship must play in a minimum of three (3) recognized events (Quebec tournament, juvenile circuit, adult provincial circuit, etc.) before January 31st, 2021. All events must be validated by the director of competitions.
*Due to the current situation, Curling Quebec exceptionally reserves the right this year to modify or adapt the qualification process and/or the participation requirements (mandatory tournaments) in order to promote participation in the championship.
Rules and draw
Note to all coaches
All coaches must complete a criminal background check before the start of their first tournament. Please visit this page for more information.
Change in junior eligiblity
Curling Canada has announced a change in the eligibility requirements for the Canadian junior championships. These changes are effective as of 2021. There will be a four-year transition period as described in this summary of the changes.
2020 Women's Champions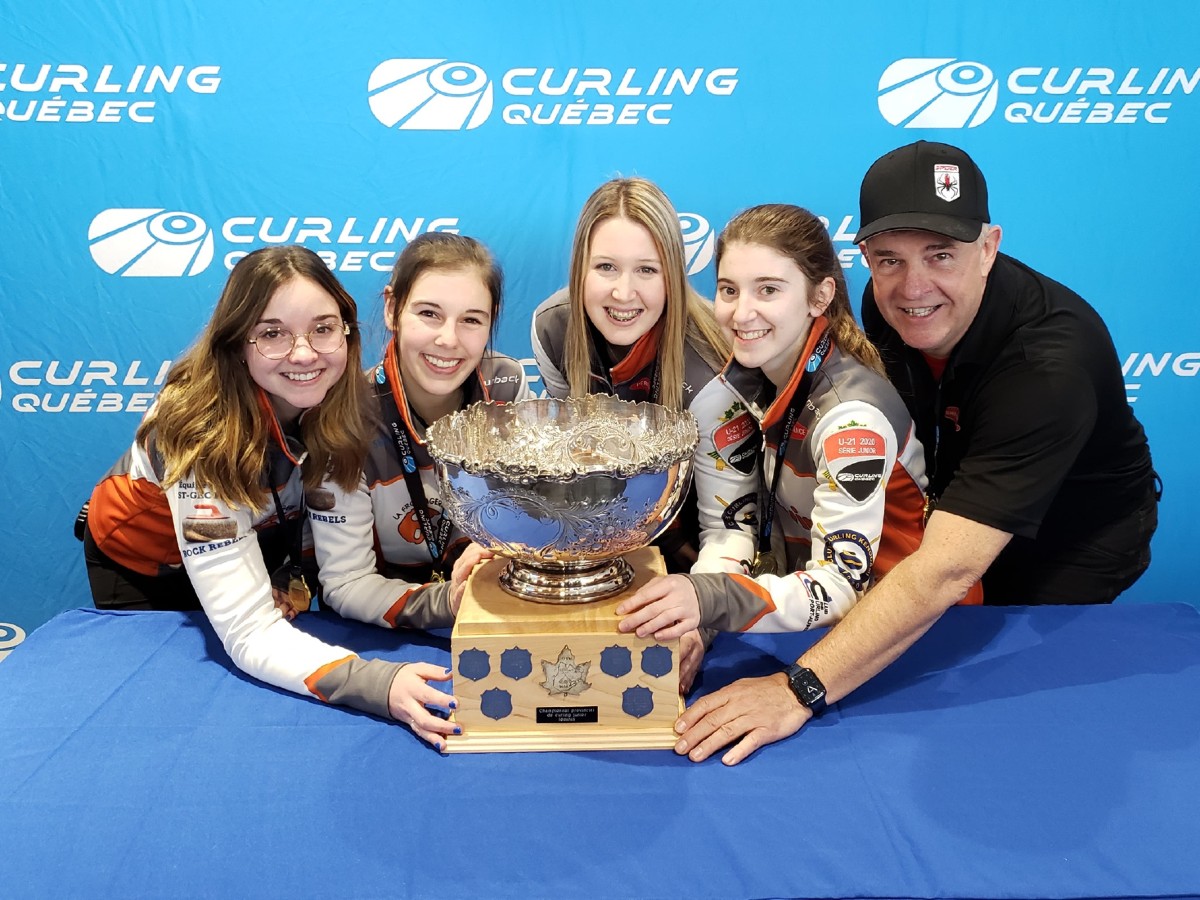 2020 Men's Champions