Teams
Championship Format
Option 1 – 8 teams or more
Triple knock-out
1 team will qualify from the A, 1 team from the B, and 2 teams from the C
Playoffs: Page-4 format
Option 2 – 7 teams or less
Round robin
Playoffs: Page-3 format
Registration Fees
$200 per team (including a $40 donation to Placements Sports)
$45 per player – Curling Canada competitor card
Register now!
Timeline
Registration deadline: October 26, 2018
Provincial championship: January 3-8, 2019
National championship: January 19-27,2019
Host Site
Qualification
All teams wishing to participate in the provincial championship must play in the mandatory* junior tournament. The tournament will take place in Quebec City (Victoria and Etchemin curling clubs) from November 9th to 11th, 2018. Only teams who have officially registered for the provincial championship will be allowed to participate in this event.
Registered teams must also play in a minimum of two other recognized events (juvenile circuit, adult provincial circuit, etc.) by December 1st. All events must be validated by the director of competitions.
*Curling Québec could make an exception for a team in the event that there is a major scheduling conflict with another curling event. Example: Invitation to participate at a major (high caliber) tournament (such as a Junior Slam) at the national level, etc. 
Registration for the qualification tournament
To register for the junior qualification tournament, please complete this form.
Registration deadline: October 26, 2018
2018 Women's Champions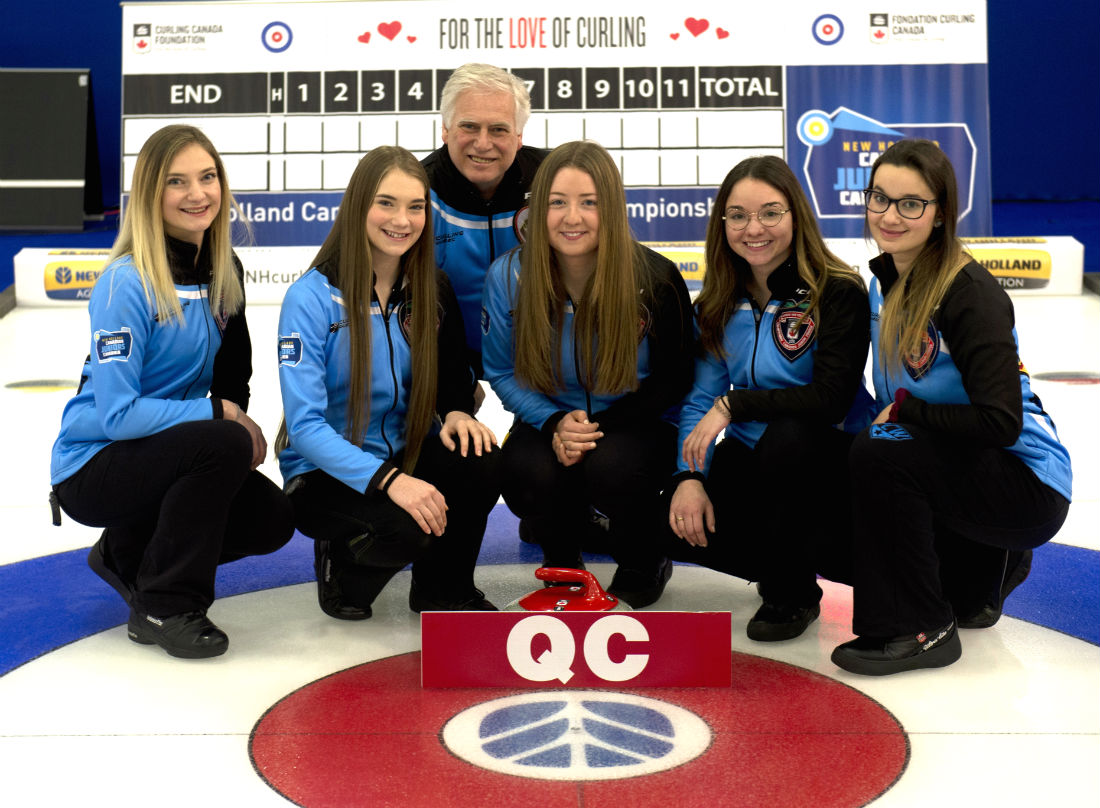 2018 Men's Champions