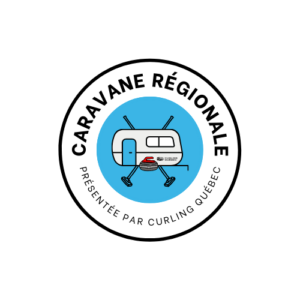 One (1) team will earn their spot at the Tankard at each of the regional qualification tournaments
REGISTRATION DEADLINES
Noranda curling club and Trois-Rivières curling club: October 1st 2023, 11:59 PM
Club sport Belvédère and Rivière-du-Loup curling club: October 22nd 2023, 11:59 PM
Celanese curling club and Chicoutimi curling club: November 19th 2023, 11:59 PM
TOURNAMENT FORMATS
Each event's format will be determined by the organiser according to the number of registrations with Curling Quebec's approval
RULES AND SCHEDULE
Preliminary schedules coming soon
TOURNAMENT HOSTING PREREQUISITE
A minimum of 4 teams must participate in order for the event to be recognized;
All participating teams must be registered for the Hardline Tankard before playing in the tournament;
There will not be any registration fees for these events aside from the provincial championship fee;
Curling Quebec rules will apply (legal broom pads). The official tournament rules will be sent to the host regions/clubs at the beginning of the season.
REGISTRATION FEES
Their is no registration fees for the regional qualification tournaments. Teams that wish to participate must be registered for the Tankard to be eligible to participate*.
*Exception : Teams that finished on the podium at the 2023 Provincial Colts Championship and the provincial Club Championship can register at the regional qualification tournaments without being registered for the Tankard. They will need to pay the registration fees if they win a regional qualification tournament and earn their spot at the 2024 Men's Provincial Championship.
ELIGIBILITY
The following teams are not eligible to participate:

Team Quebec from the previous season,
The winner of last year's provincial circuit final,
Teams who qualified for provincials by CTRS points last year,
A team who has already qualified for the provincial championship by winning a regional qualification tournament earlier in the year

There are no restrictions regarding the origins of a team.
LIST OF REGIONAL QUALIFICATION TOURNAMENTS
| | | | | |
| --- | --- | --- | --- | --- |
| | | DATE LIMITE D'INSCRIPTION | | |
| | | | | |
| | Club de curling Trois-Rivières | | | |
| | | | | |
| | Club de curling Rivière-du-Loup | | | |
| | | | | |
| | Club de curling Chicoutimi | | | |