Please note that the following press release is available in French only.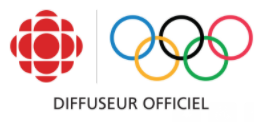 Tremplin : Une occasion en or pour les athlètes féminines qui aspirent à une carrière dans les médias
Radio-Canada Sports s'inscrit depuis longtemps comme un des médias qui soutient les athlètes amateurs et olympiques et il est également un leader en matière de parité hommes-femmes au sein de son personnel. Maintenant, Radio-Canada Sports franchit un pas de plus en lançant le programme de stage Tremplin conçu pour les athlètes féminines canadiennes francophones qui rêvent d'une carrière professionnelle dans les médias.
Dès cet automne, Radio-Canada Sports offrira un premier stage de 12 semaines au sein de son département à une athlète féminine canadienne francophone qui est en transition vers une carrière professionnelle. La candidate retenue pourra ainsi s'initier aux différents métiers de journaliste, de recherchiste, d'édimestre, d'assistante à la réalisation et de réalisatrice. À l'instar des médaillées olympiques Jacinthe Taillon et Roselin Filion, la stagiaire pourra faire ses classes au sein d'une salle de presse qui compte les journalistes sportifs parmi les plus expérimentés au Canada.
Les candidates intéressées de 20 ans et plus qui ont excellé dans un sport (programme élite des fédérations, sport universitaire, athlète olympique/paralympique) peuvent soumettre leur candidature dès maintenant sur le portail Taleo de Radio-Canada ou en cliquant sur ce lien pour le stage rémunéré qui se tiendra à l'automne 2021. Une seule stagiaire sera retenue par année.
Une présence féminine accrue pour Tokyo 2020
Cet été, pour assurer la couverture des Jeux Olympiques de Tokyo 2020, 31 femmes occupent des postes de descripteurs, d'analystes, de journalistes ou d'animatrices. Il s'agit d'une hausse constante d'année en année. En comparaison, Radio-Canada Sports comptait 15 femmes dans son personnel lors des Jeux de Rio 2016 et 11 pour ceux de Pyeongchang 2018. Cette évolution est d'ailleurs un reflet fidèle de la réalité sur le terrain. Lors des derniers Jeux olympiques d'été à Rio où elles ont remporté 73 % des médailles, les athlètes féminines formaient 59 % de l'équipe olympique canadienne.
Le recrutement et la formation s'avèrent la clé pour Radio-Canada Sports afin d'accroître la présence des femmes au sein de ses effectifs et de composer des équipes pour la couverture olympique reflétant un plus grand équilibre hommes-femmes. C'est ce qui a inspiré le programme Tremplin.
– 30 –
Renseignements :      Tremplin@radio-canada.ca
Adresse pour poser sa candidature: https://cbc.radio-canada.ca/fr/travailler-avec-nous/emplois