The entire Curling Quebec team is extremely excited to announce that Mr. François Roberge will be joining the staff as the High-Performance Consultant. Curling has been a part of François' life since he was a young child. Over his curling career, he has accumulated an incredible amount of experience including participations in the Quebec Games, the Canada Games, numerous provincial and national championships, Grand Slam tournaments, and perhaps most impressively, he won the Brier in 2006 and took home the silver medal at the world championships. See François' complete and very impressive curling resumé below.
In his new role at Curling Quebec, François will be responsible for working mainly with the identified teams in the men's (Hardline Tankard), women's (Scotties), U20 and U18 categories. During the individual team sessions, François will share his expertise on technique and strategy, and will also offer tips for planning a curling season, preparing for games, etc. He will also be heavily involved in identifying talented young curlers and will play a key role in the 2027 Canada Games qualification process. The selected teams will be contacted shortly to schedule a session with François and to establish a game-plan together.
Welcome to the team, François!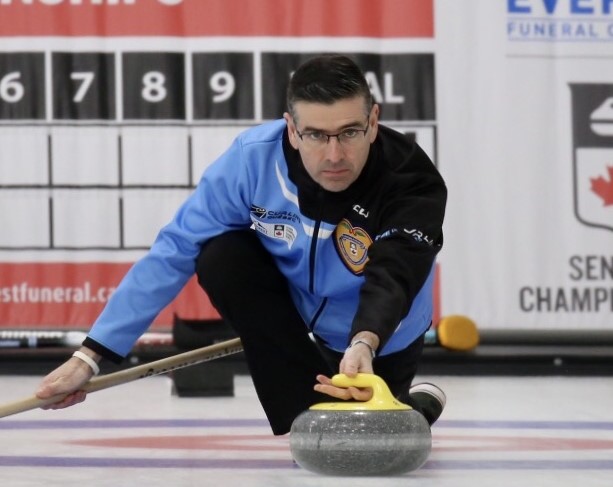 Resumé of François Roberge's curling achievements:
2 participations at the Quebec Games (1983 and 1985)
1 participation at the Canada Games in 1987
25 participations at the provincial men's championship, reaching the podium 12 times (4 gold medals, 4 silver medals and 4 bronze medals)
4 participations at the national men's championship (Brier) in 2000, 2002, 2005 and 2006
Winner of the 2006 Brier and named part of the All-Star team
Silver medalist at the Men's World Championship in 2006
Participation in the Canada Cup
Participation in the Continental Cup (representing team North America)
5 participations in Grand Slam tournaments
4 participations at senior provincial championship (4 gold medals)
4 participations at the national senior championship (4th participation will be in December 2023)
Recipient of the MVP award at the Canadian Senior championship in 2019.