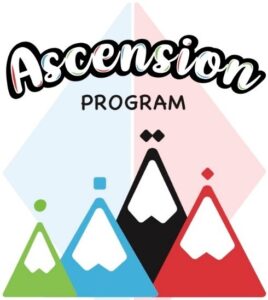 Starting today, a new development program is available on our website. The Ascension program aims to teach skills to adults. Built on 4 levels, this complete program allows you to gradually acquire the essential basics of the technique. Each level lasts between 8 and 10 weeks. The training sessions take about 120 minutes and are divided into 4 parts: off and on-ice learning time, play time and stretching.
In the section provided for this purpose, you will find more information about the program. Click here or visit the Programs and Services section.
For more details and to begin offering the program in your club, we invite you to contact Curling Québec at afellmann@curling-quebec.qc.ca.