From October 22 to 24, 2021, Curling des Collines in Chelsea, Quebec, hosted 18 teams from throughout the province in the Provincial Curling Club Championship. In order to be eligible for this championship, a minimum of 3 team members must play together regularly in a club league, and teams are limited to only one elite curler.
In a very exciting final, the women's team from Buckingham Curling Club defeated the defending champions from Chicoutimi Curling Club in an extra end. Congratulations to Cyntia Plouffe, Julie St-Laurent, France Riopel and Lucienne Boucher. Rumour has is that they are still celebrating their win in Buckingham!! The silver medals were awarded to Isabelle, Néron, Karine Tremblay, Édith Cottenoir and Véronique Bouchard.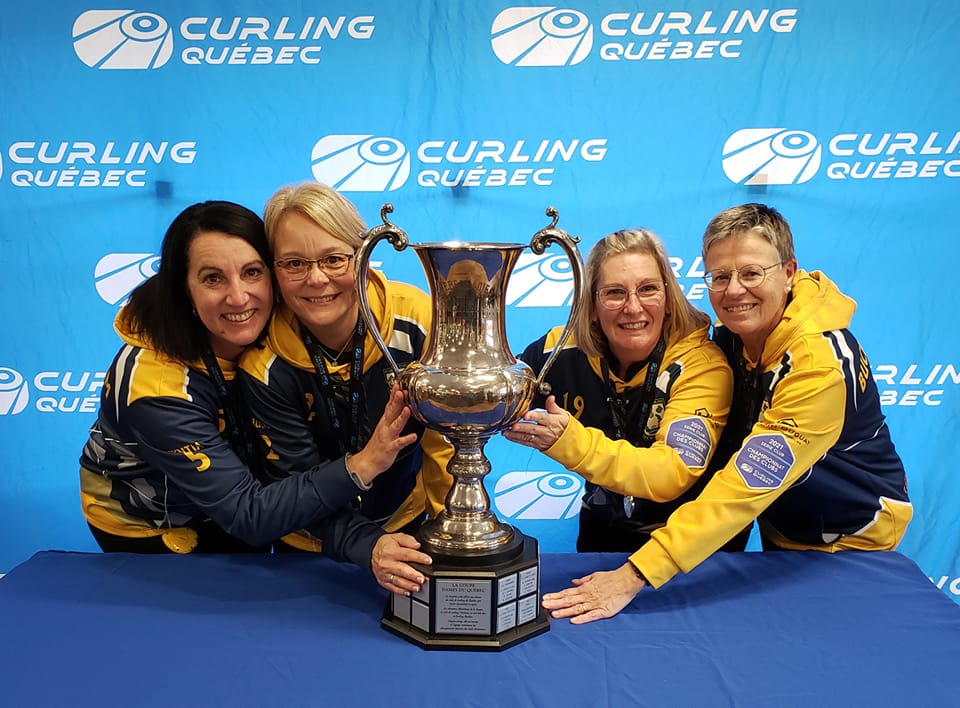 The women's bronze medal game also went to an extra end and the team representing the Trois-Rivières Curling Club came out victorious against the Sherbrooke squad composed of Paule Guillemette, Chantal Ouellet, Josée Boulanger and Louise Beaudoin. Congratulations to the bronze medalists; Miriam Perron, Marie-Laurence Bergeron, Marie-Josée Billo and Marie-Pier Ayotte.
On the men's side, Philippe Ménard skipped his team from the Mont-Bruno Curling Club to a victory, with a final score of 7-5. Ménard, accompanied by Dany Deschamps, Marc Dugas and Daniel Elie sported their gold medals with pride and could not wait to try on their new Quebec uniforms.
The silver medals were awarded to the team from Rosemère Curling Club composed of Michel Briand, David Robillard, Olivier Caillet and Yves Patenaude.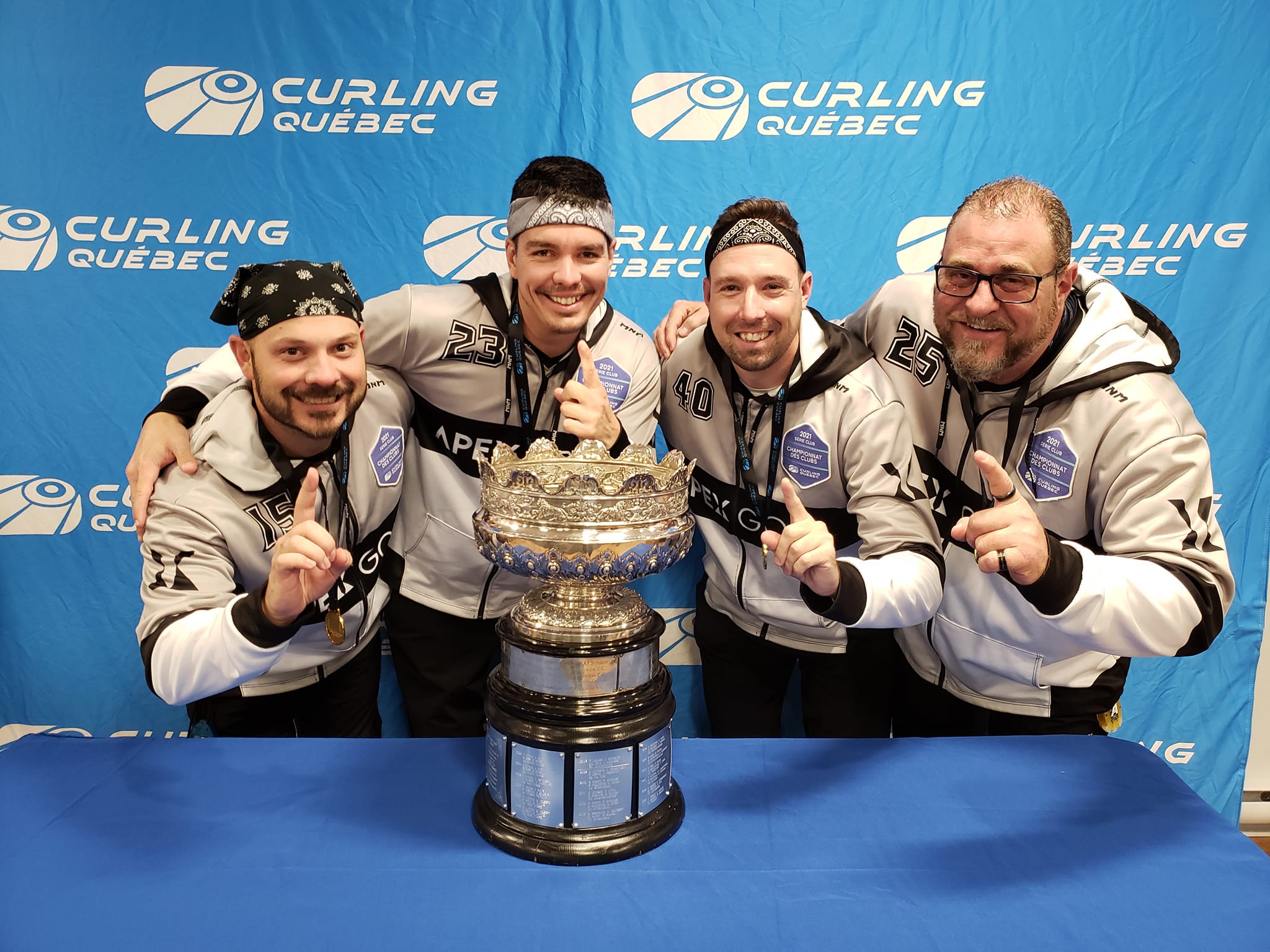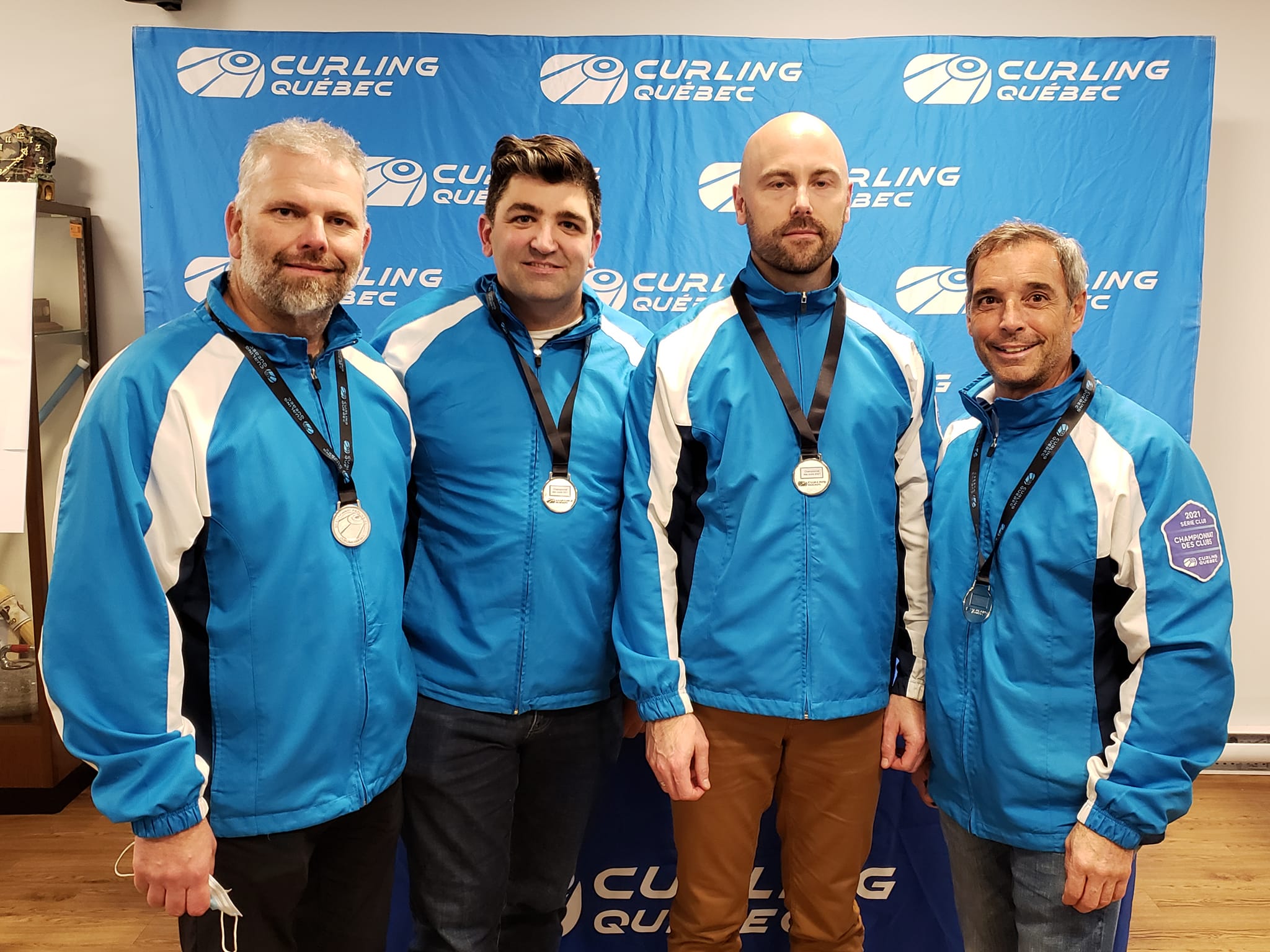 In the bronze medal match-up, Jean-François Royer's team (along with David Vallières, Raphaël Gendron and Mario Cossette) defeated the foursome from Chicoutimi (Pascal Girard, Steeve Otis, Mario Gagnon and Rémi Savard) in 9-3 final.
The two winning teams, from the Buckingham and Mont-Bruno Curling Clubs, will go on to represent Quebec at the national championship in Ottawa from November 28th to December 4th. Best of luck to both teams!!!