"No man is an island", John Runciman likes to say; the Otterburn Legion Curling Club member is modest about his recent efforts to recruit a new generation of curlers. Yet the results speak volumes: in just 2 months, Otterburn Legion has relaunched its junior program, which was dormant for the better part of the last decade, and now counts a dozen youngsters between the ages of 5 and 11. Every Sunday from 10am to 11:30am, John and his colleagues descend on the ice and share their curling expertise with their growing young group.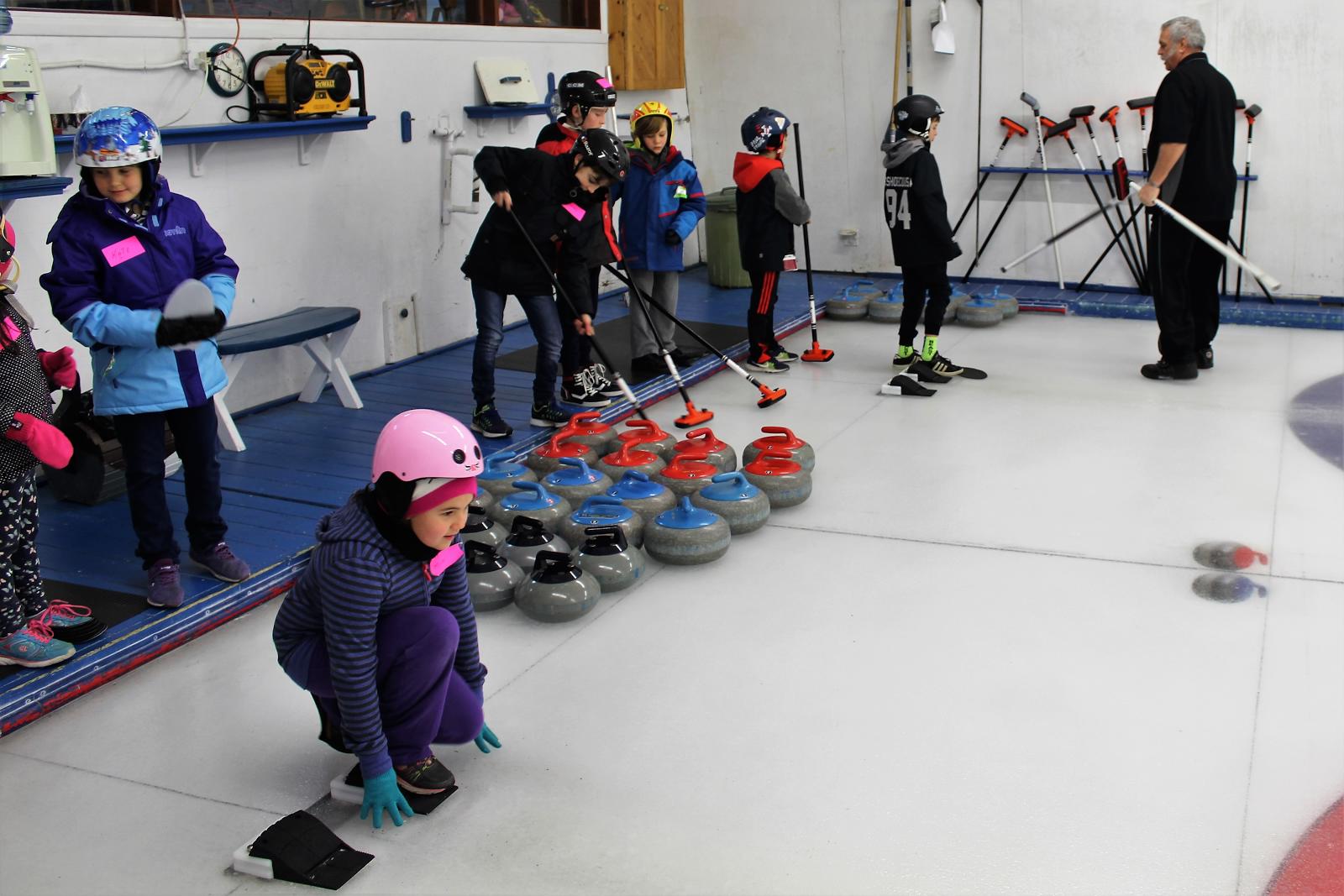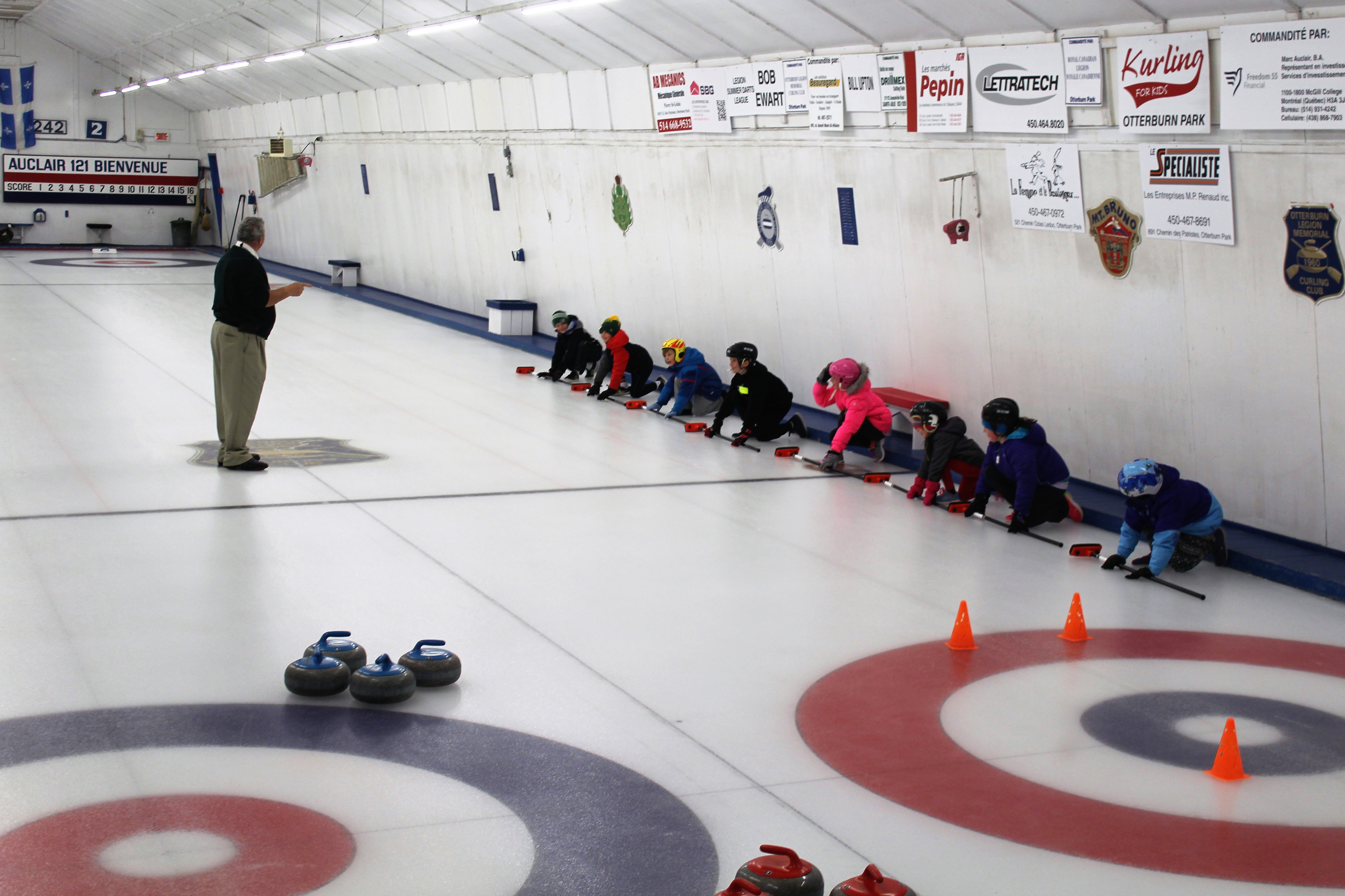 Armed with the Club's support, fierce determination and a few Curling Québec promotional kits, John and his ally Brian Peddar, of the local school board, went about hanging up posters across several schools in the South Shore. Of course, John Runciman is no stranger to curling in an educational setting: the coaching veteran has been a part of curling programs at several academies in the Greater Montreal area for almost 10 years. Before long, calls were rolling in to sign up for the junior curling initiation sessions.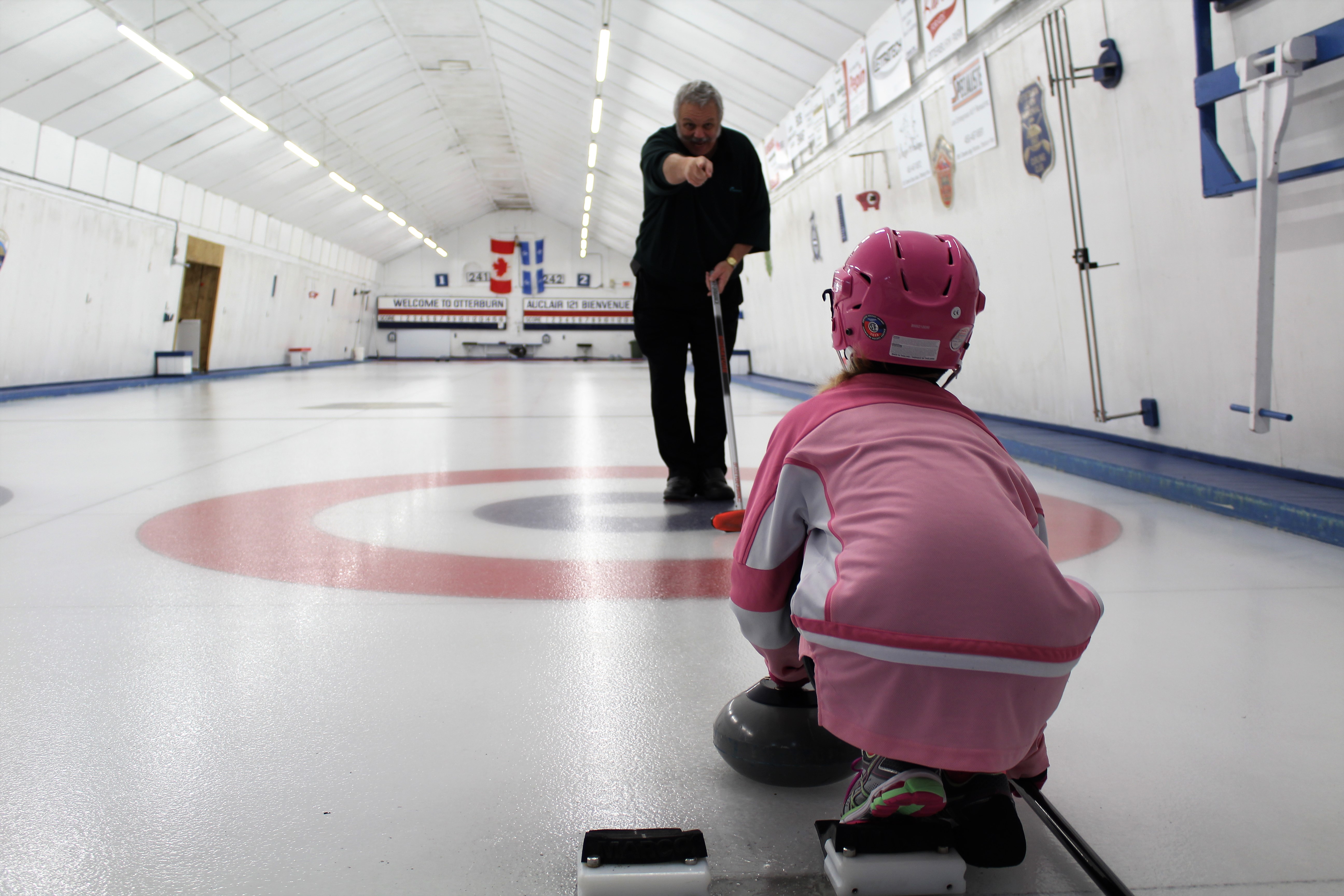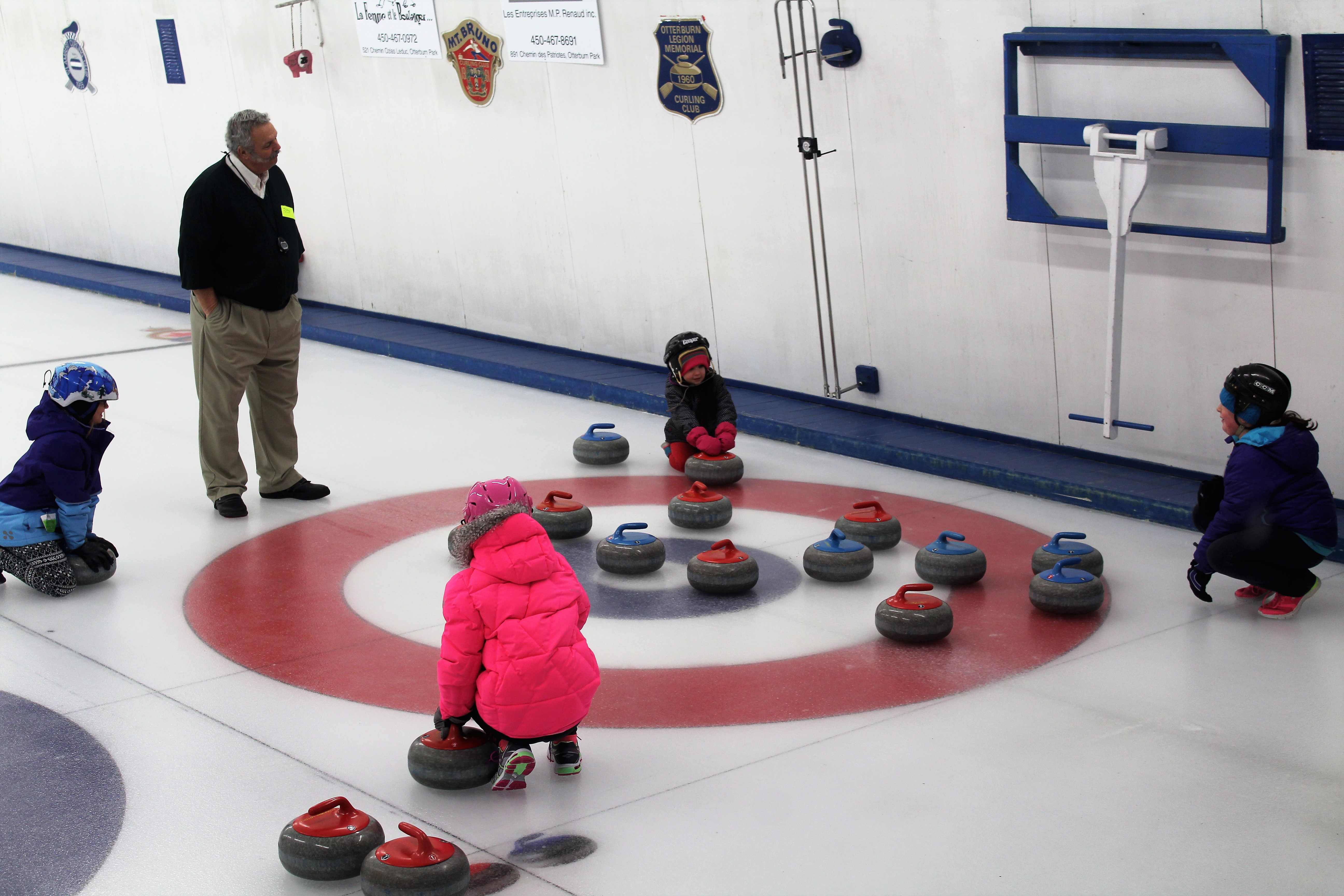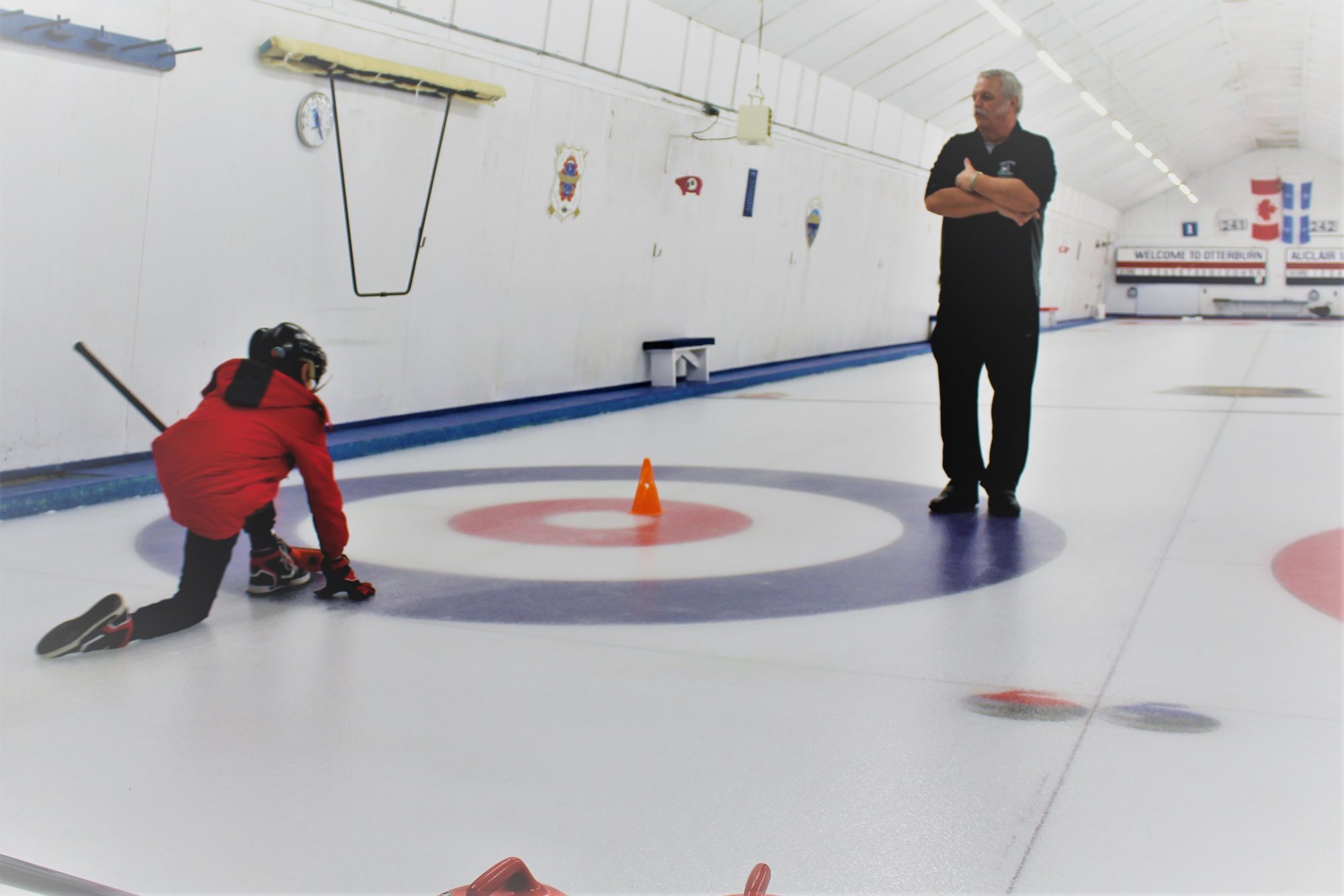 When asked about his motivation to reboot the junior program, John points to two primary factors. "Kids need somewhere to go in their community that is safe and friendly, to stay out of trouble, just like me", jokes the junior coach. Another powerful reason for Mr Runciman's recruitment drive is the status of the club; he worries that without the junior program, the club's future looks uncertain. "We need to work towards the continuity of curling here in Otterburn Park".
The curling club has welcomed a flurry of activity in recent weeks. A group of almost 20 youngsters from the local canoe club, as well as the entire soccer team of a nearby high school, have braved the ice sheets at Otterburn Park and tested their mettle at a new sport. The goal is to show children that curling is a fun and social sport, accessible to all, regardless of their athletic pedigree: it is both challenging and empowering for developing young athletes.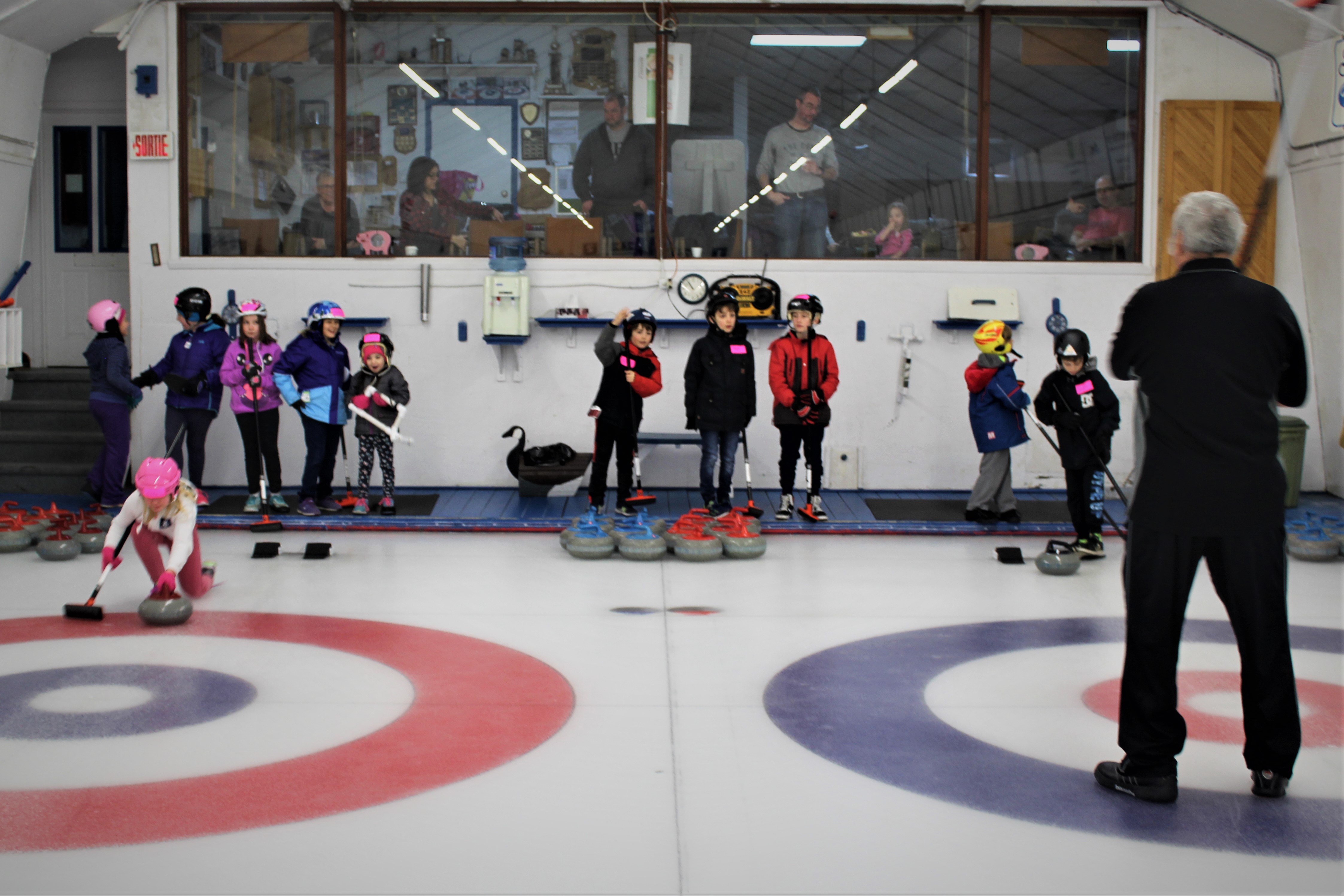 The goal, according to John, is to keep the door open to the younger members of the community and let Otterburn Legion Curling Club become a beloved landmark for a new generation of curlers. With this type of proactive sense of initiative and an enthusiastic group of young curlers, it looks like Otterburn Park might need a few more ice sheets before long.
Photos: Lisa Rose Brillu