Total of $27,500 in funding available for young athletes through Curling Canada's For the Love of Curling Scholarship program
Applications are now open for Curling Canada's For the Love of Curling Scholarship Program!
The program will award 11 scholarships of $2,500 each to young curlers with aspirations of success on the ice and in their communities. Recipients are determined based on a demonstration of athletic and academic prowess, community leadership and volunteerism. Curling Canada's philanthropic programs fund 10 scholarships, and the Governor General's Curling Club —an honourary society under the patronage of the Governor General of Canada since 1874 — presents an 11th $2,500 scholarship, financially supported by donations from its membership.
Applicants will write a personal essay reflecting on their vision for the future of curling in Canada, and what influences they and their generation of curlers can have on the development of our sport and sporting community.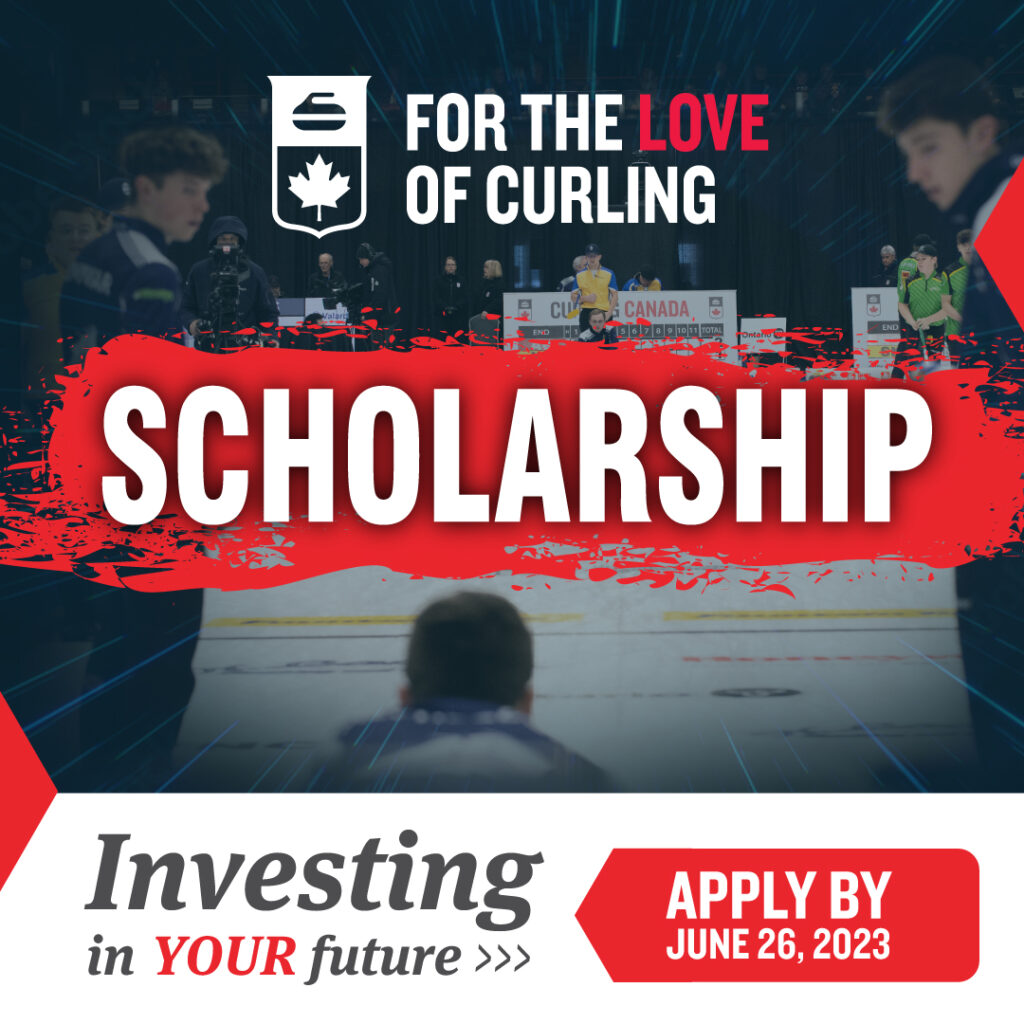 The selection panel will emphasize athletes with notable competitive curling achievements and have maintained an excellent academic standing while showing a solid commitment to their community through involvement in leadership volunteer activities. Athletes must be 22 years old or younger as of Dec. 31, 2023, and have not previously received the scholarship. The application process runs from May 1 to June 26, 2023, at 11:59 p.m. ET. Curling Canada will announce the recipients in August 2023.
For more information or to apply, CLICK HERE.